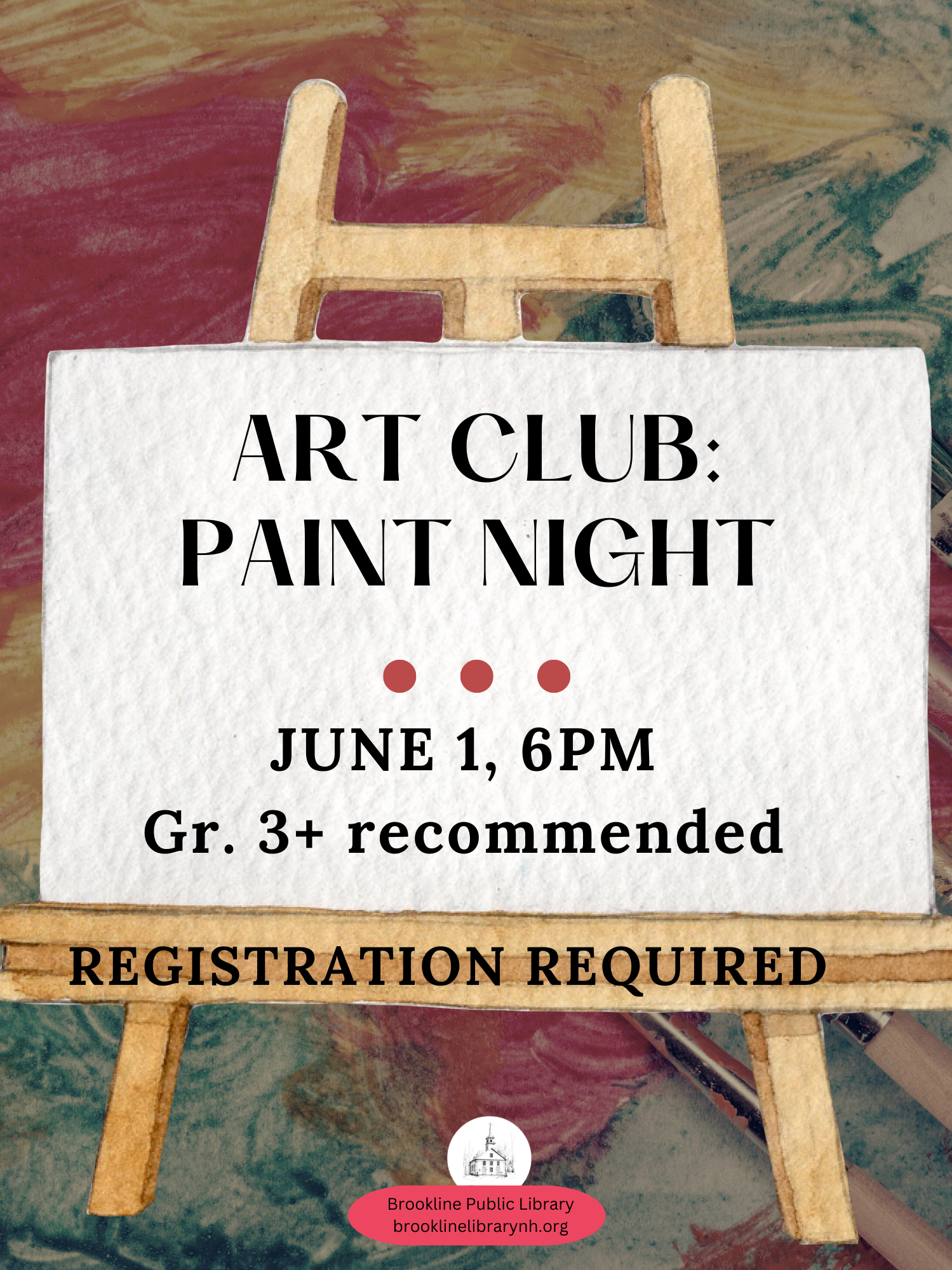 Thursday, June 1 at 6:00 PM: Art Club - Paint Night! 
Bring your friends to Art Club in June! We'll be creating our own paintings on bookends & canvases with Miss Joella & Ms. Michelle. If you paint a bookend it will be used to decorate our Youth Services department at the library. We hope you can join us! 
Registration is required, grades 3+ welcome. If you are registering more than one child, please create separate registrations for each. Thank you! 
Event Category
Kids
Teens