Welcome to the Children's Book Award page! Here you'll find information on all the latest award-winning children's preschool and grade school, fiction and non-fiction books to have won prestigious awards both nationally and in New Hampshire.
The Brookline Public Library includes most of these gold and honor medal winners in its collection, all awarded on the basis of either:
Superlative illustrations that combine both storytelling and art (the Caldecott Medal, the Ladybug Award),
Rich and lively prose and storytelling by American authors (the Newbery Medal, the Great Stone Face Award), or
Captivating photography coupled with informative text (the Silbert Award for Non-Fiction).
Teachers and librarians highly recommend all the books in the lists, which are not only beautifully illustrated and/or photographed and fun to read, but also satisfy many of the Common Core Standards of literacy, including (depending on grade level) key ideas and detail, craft and structure, and integration of knowledge and ideas.

Great Stone Face Book Award
The Great Stone Face Book Award is given annually to an author whose book receives the most votes from 4th through 6th graders throughout the state. In April,  N.H. children vote for their favorite book from a list of 20 recently-published titles that are chosen by the Great Stone Face (GSF) Committee.  The purpose of the award is to promote reading enjoyment, to increase awareness of contemporary writing, and to allow children to honor their favorite authors.
The Ladybug Picture Book Award is designed to promote early literacy and honor the best in recent children's picture books. A committee of children's librarians from around the state select 10 picture book titles early in the year and in November New Hampshire children from preschool through third grade vote for their favorite. The winning picture book is announced at the end of the year.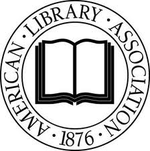 American Library Association Awards
The American Library Association (ALA) announced the top books, videos and audiobooks for children and young adults – including the Caldecott, Coretta Scott King, Newbery and Printz awards. 

The Brookline Children's Library continues its tradition of including many of the best-written and peer-reviewed books in its collection.