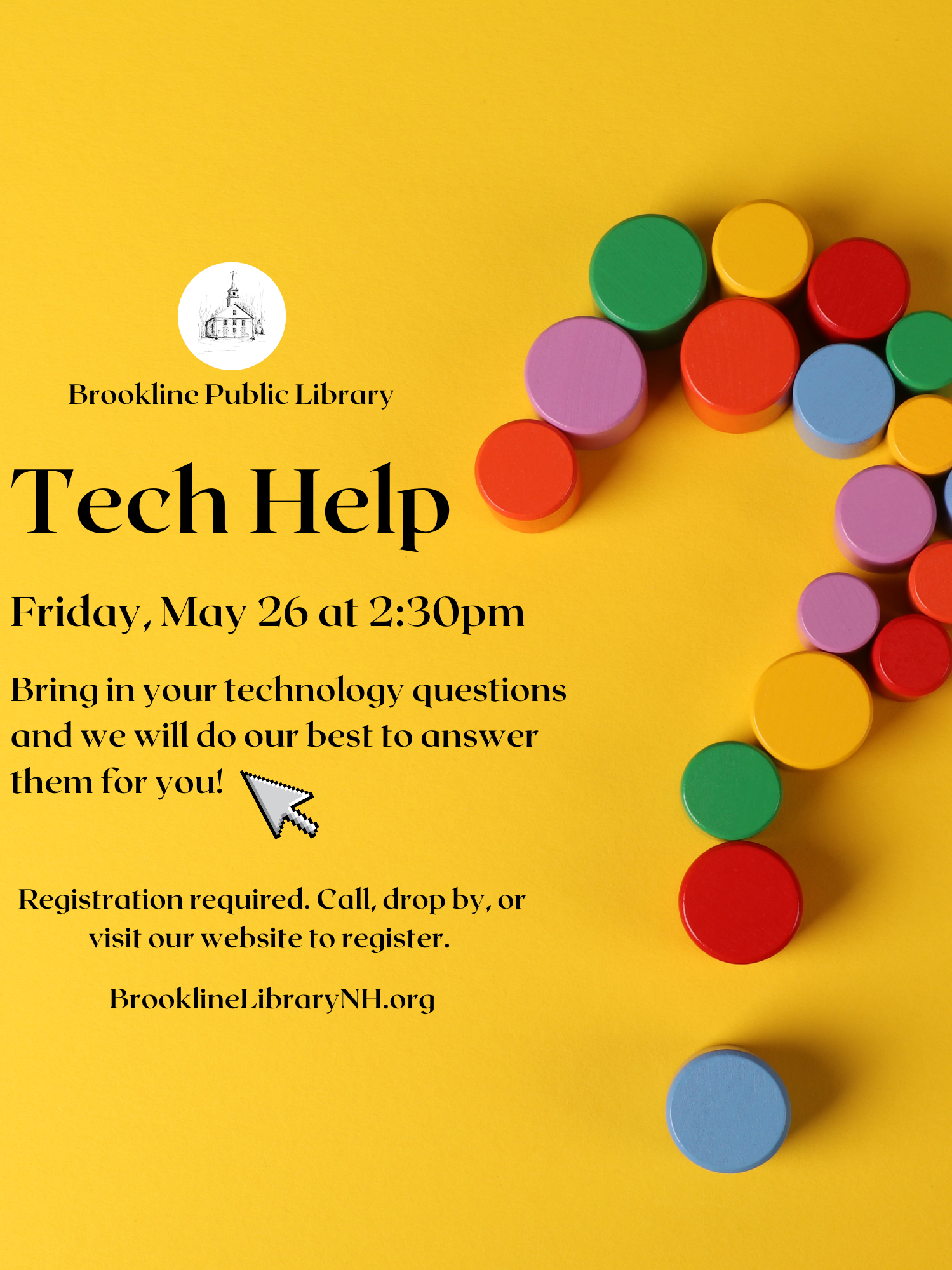 Friday, May 26 at 2:30pm: Tech Help 
Bring your tech questions into the library and our Outreach Coordinator, Lindsey Kozyra, will do her best to assist you. She is a skilled user of Microsoft 365 (formerly known as the Microsoft Office Suite), Windows, Google Products and most Apple Products. She is adept at making word documents, spreadsheets, presentations and more! 
This program is geared towards Adults, but all ages and tech questions are welcome. We will be helping with these tech questions from 2:30 - 3:30pm. 
Register for this event here. Walk-ins will also be welcomed, but those who registered will be helped first. If you are registering more than one person for this program, please create more than one registration. 
We hope to see you there!