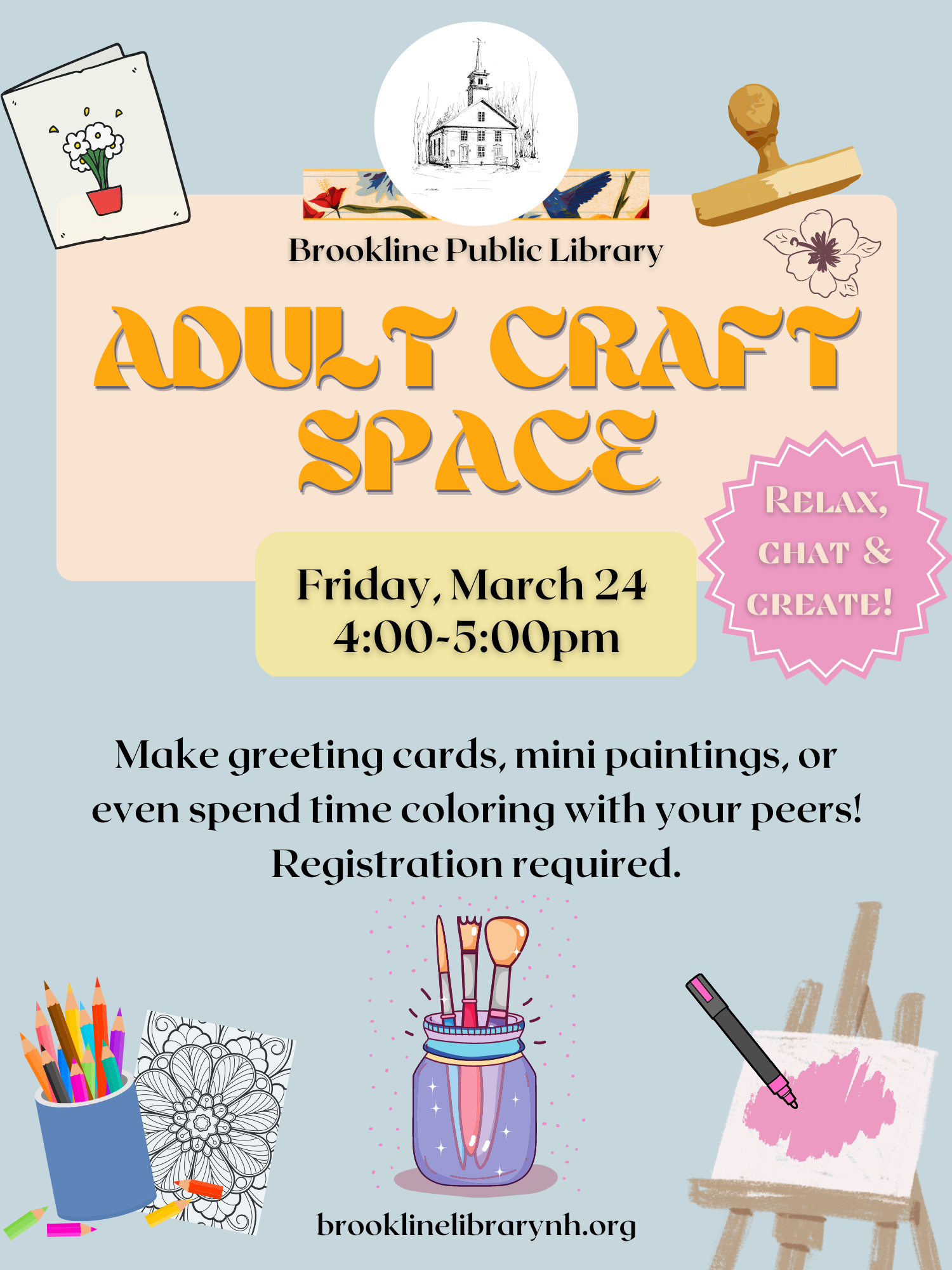 Friday, March 24 from 4:00-5:00pm: Adult Craft Space!
Relax, chat & create at Adult Craft Space at Brookline Public Library! Hang out with your local peers while you make greeting cards, mini paintings, or even spend time coloring. All supplies is provided by the library including: Paint Markers, Mini Canvases, Blank Cardstock Cards, Envelopes, Stamps, Ink Pads, Fine Colored Pens, Colored Pencils, Coloring Books/Sheets, and more! 
Registration is required, adults & tweens (aged 10+) are welcome. This event is open to library card holders only. If you are registering more than one person, please create separate registrations for each person. 
Bring a friend, we hope to see you there!