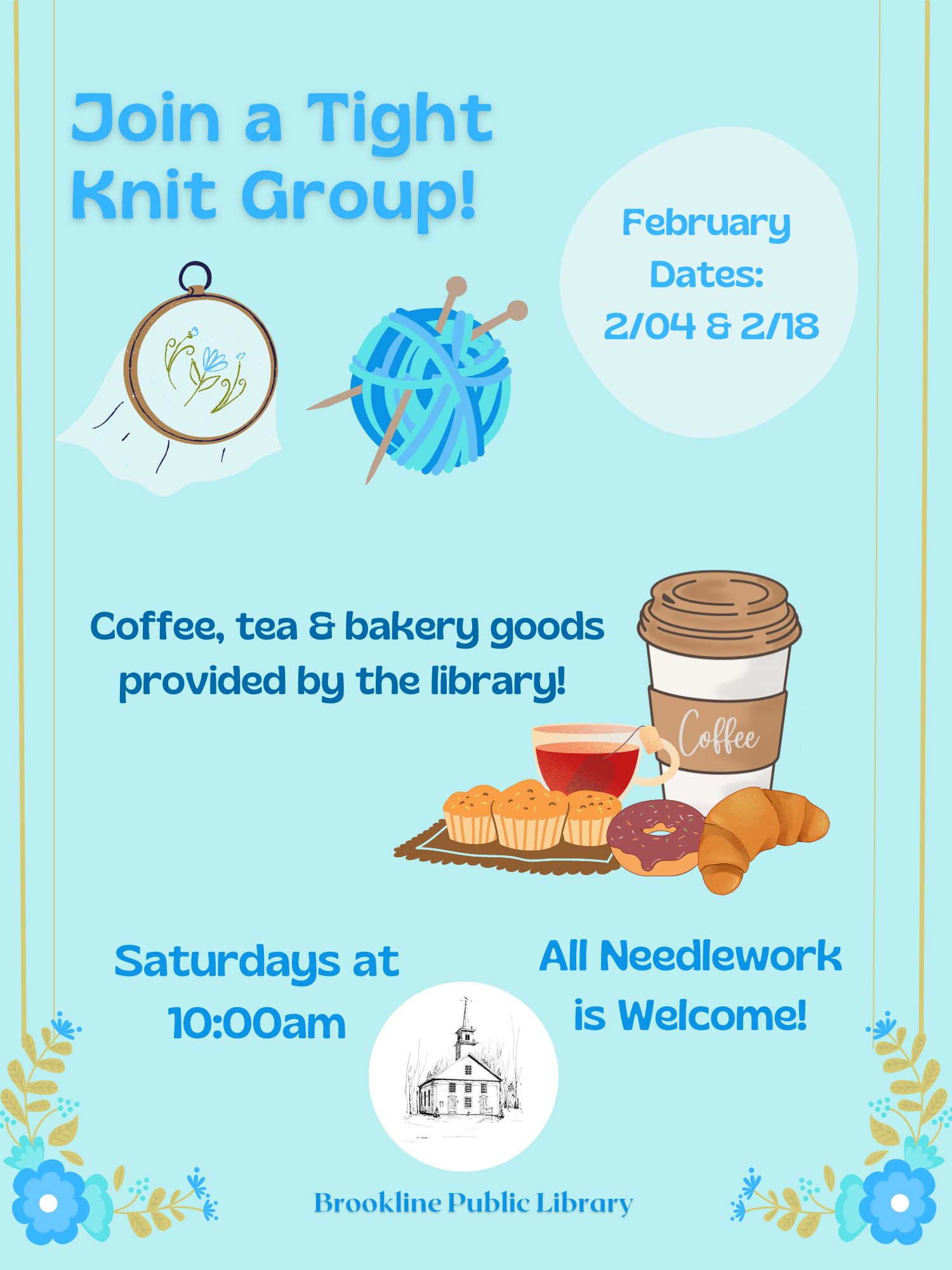 Knitting Club at the library Saturdays at 10:00am! 
Join a tight-knit group! Bring in your knitting gear, cross-stitchery, crotchet hooks and all the yarn you can carry to the Brookline Public Library on Saturdays at 12:00pm. No instruction is provided. Chit chat with fellow knitters, bounce ideas off of one another and learn from each other!
Also enjoy coffee, tea, and bakery goods provided by the library free of charge. 
This club is open to adults and teenagers ages 14+. 
All needle work is welcome, we hope you can join us! 
Event Category
Adults
Teens