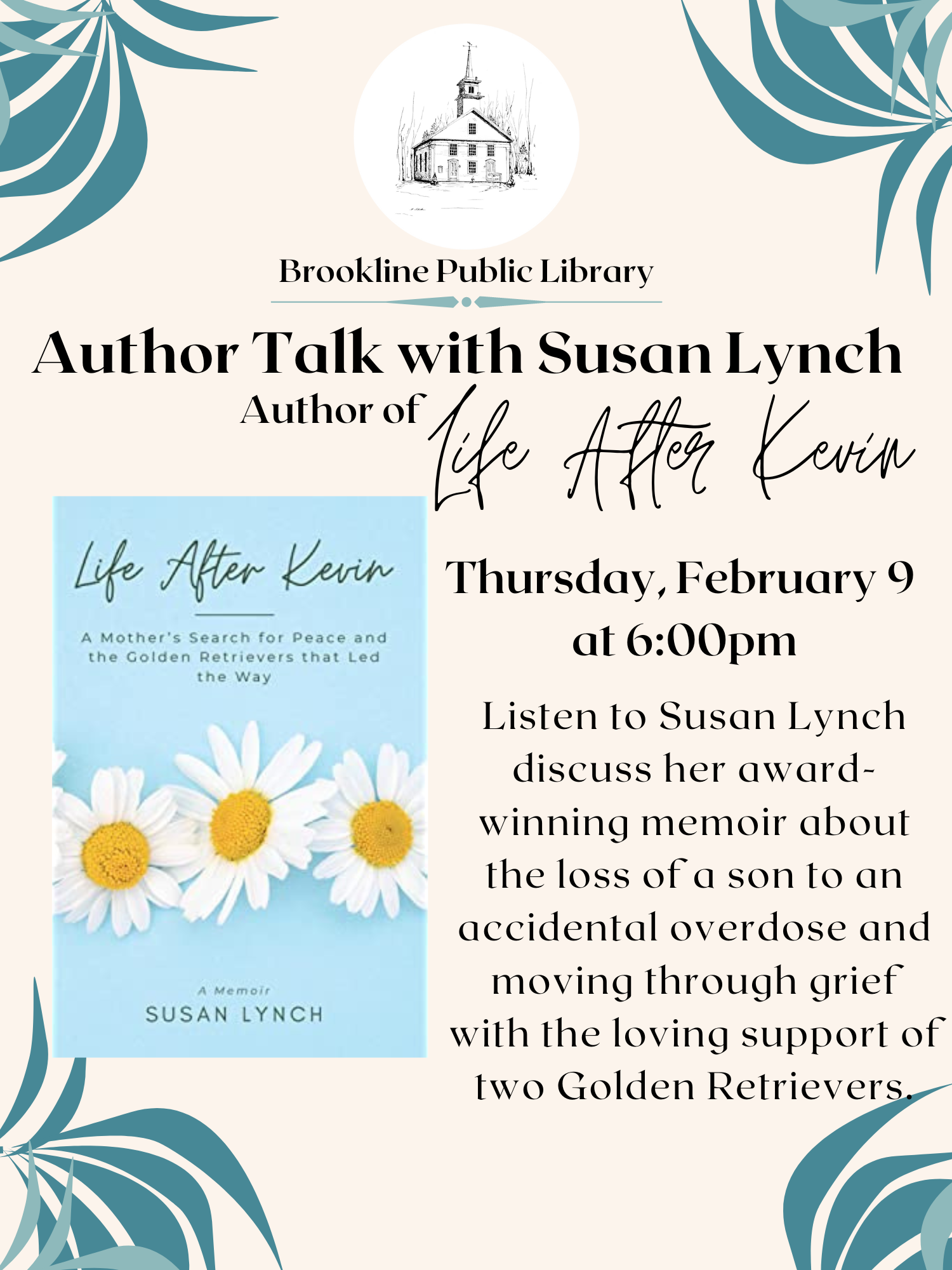 Thursday, February 9th at 6:00pm: "Life After Kevin" Author Talk with Susan Lynch:
Join Susan Lynch as she discusses her award-winning memoir about the loss of a son to an accidental overdose and moving through grief with the loving support of two golden retrievers. Susan Lynch hopes to bring awareness to the opioid crisis by sharing her and her son's stories. 
Register for this event here. 
For questions, comments and concerns contact our Outreach Coordinator, Lindsey Kozyra, by email at lindseyk@brooklinenh.us. 
Event Category
Adults
Book Discussion