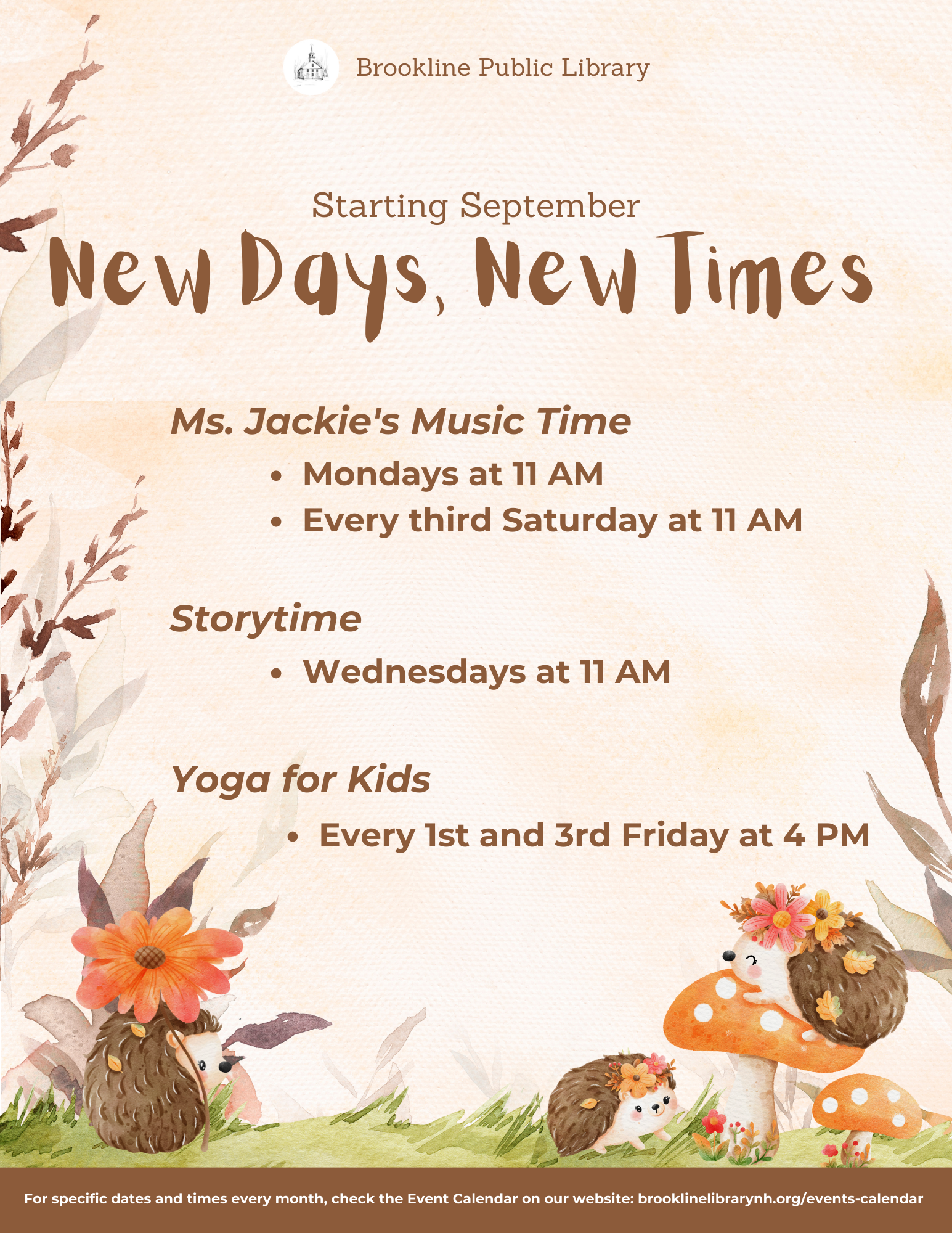 Starting in September, we have some new days and times for a few of our recurring children's programs:
Ms. Jackie's Music Time will be on Mondays at 11:00 AM and every 3rd Saturday of the month at 11:00 AM.
Storytime will be on Wednesday mornings at 11:00 AM.
Yoga for Kids is every 1st and 3rd Friday of the month at 4:00 PM.
For the most up to date information on event times and dates, check out the event calendar on our website: https://brooklinelibrarynh.org/events-calendar