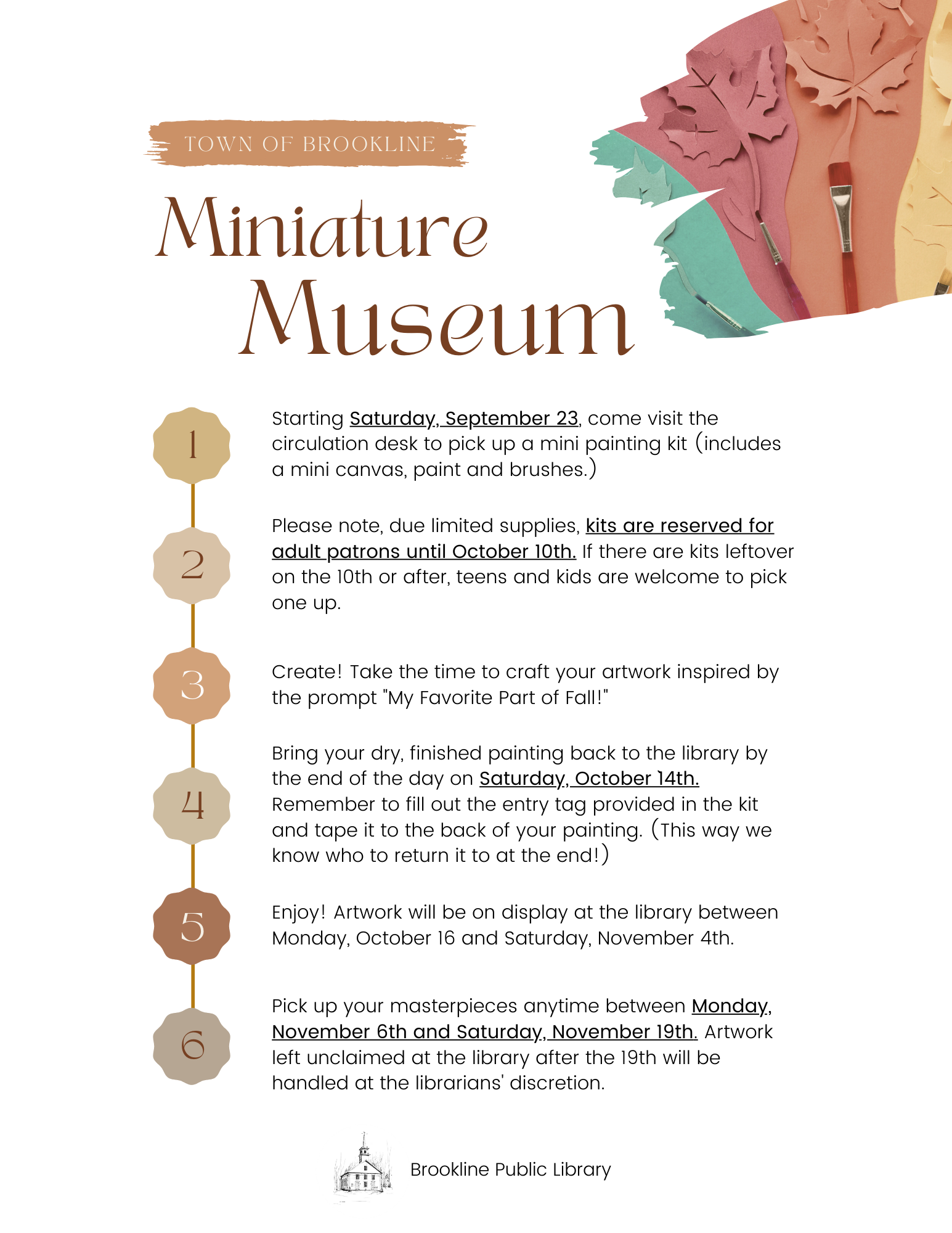 To celebrate the beginning of the fall season, the Brookline Public Library will be hosting a miniature art gallery made by the town and for the town!
To participate, stop by the circulation desk on Saturday, September 23rd or anytime after to pick up a supplies kit. We'll provide a 3x3 canvas, brushes and paint, as well as a prompt to get you started - "My favorite part of fall!" Remember to bring your painting back by Saturday, October 14th so we can add it to the display!
Please note, due limited supplies, kits are reserved for adult patrons until October 10th. If there are kits leftover on the 10th or after, teens and kids are welcome to pick one up.