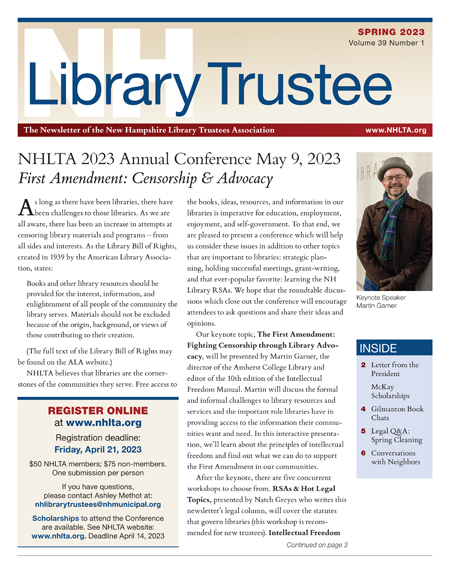 Library Trustee Opening Announcement
The Brookline Public Library currently seeks a trustee member. As a Trustee, the successful applicant will oversee the library, serving on a board of five. This position is for one year term. As Trustees, the applicant is expected to act in the best interest of the Brookline Public Library, in promotion of and in furtherance of the Library's Mission, which is to provide access to information and services that address the educational, cultural, and recreational needs of the community the library serves. The applicant is expected to familiarize themselves with the library's bylaws, policies, and operations.
Board Expectations
Advocacy and Personal Involvement
* Board members are expected to be zealous advocates on our behalf, to be enthusiastic communicators of our mission and vision, and to play an integral role in our leadership.
* Board Meeting Attendance –Monthly meeting attendance of approximately 3 hours.
Please get in touch with Rebecca Purdin at rpurdin@brooklinenh.us & Eddie Arnold at selectboard@brooklinenh.us