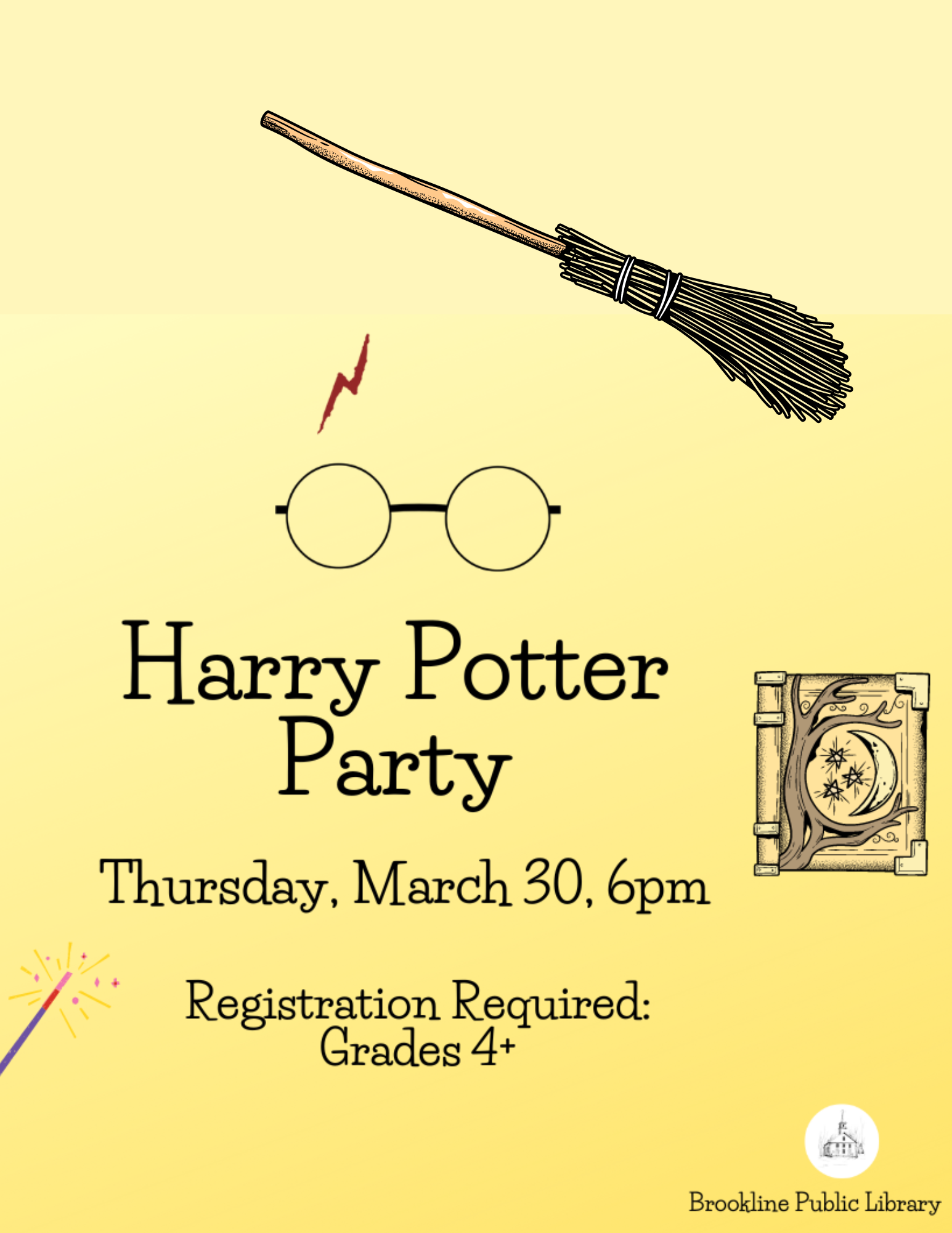 Thursday, March 30 at 6:00pm: Harry Potter Night! 
Bring a friend to a night a magic and fun at the library! Talk about your favorite parts of the Harry Potter books and movies, play games & more. Wear your best Hogwarts uniform to make the night even more magical! 
This event is open to children in grades 4+. Registration is required. This event is open to library card holders only. If you are registering more than one child for this event, please create more than one registration.