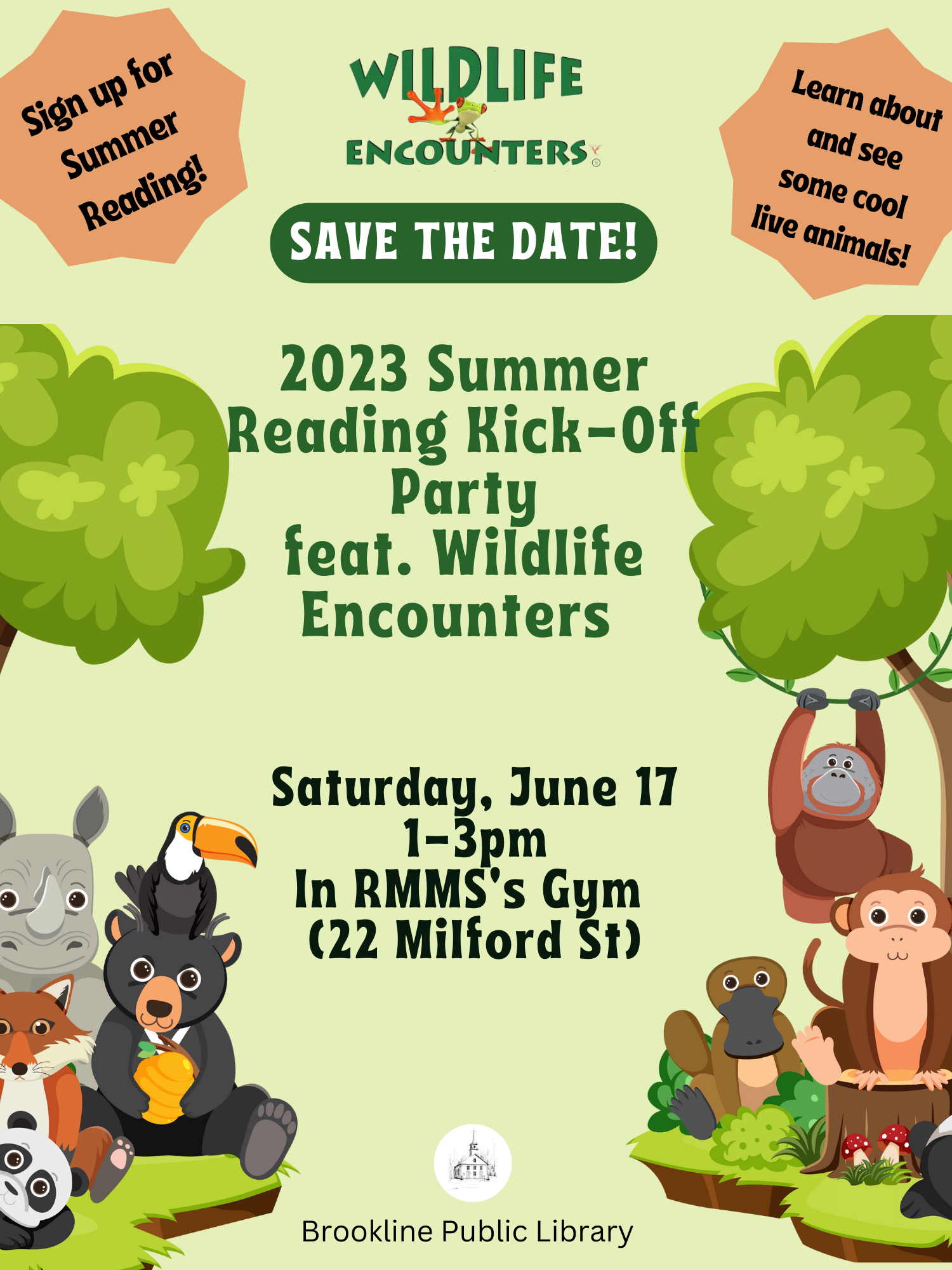 Saturday, June 17 from 1:00 PM - 3:00 PM: 2023 Summer Reading Kick-Off Party feat. Wildlife Encounters! 
Join the whole library staff in the RMMS Gym for our Summer Reading Program Kick-Off Party! Sign up for our summer reading program while you learn about and see awesome live animals. 
RMMS located at:
22 Milford St.
Brookline, NH 03033
All ages are welcome! No registration required. Just drop by! 
Bring the whole family & a friend! See you there. 
Event Category
Adults
Kids
Teens