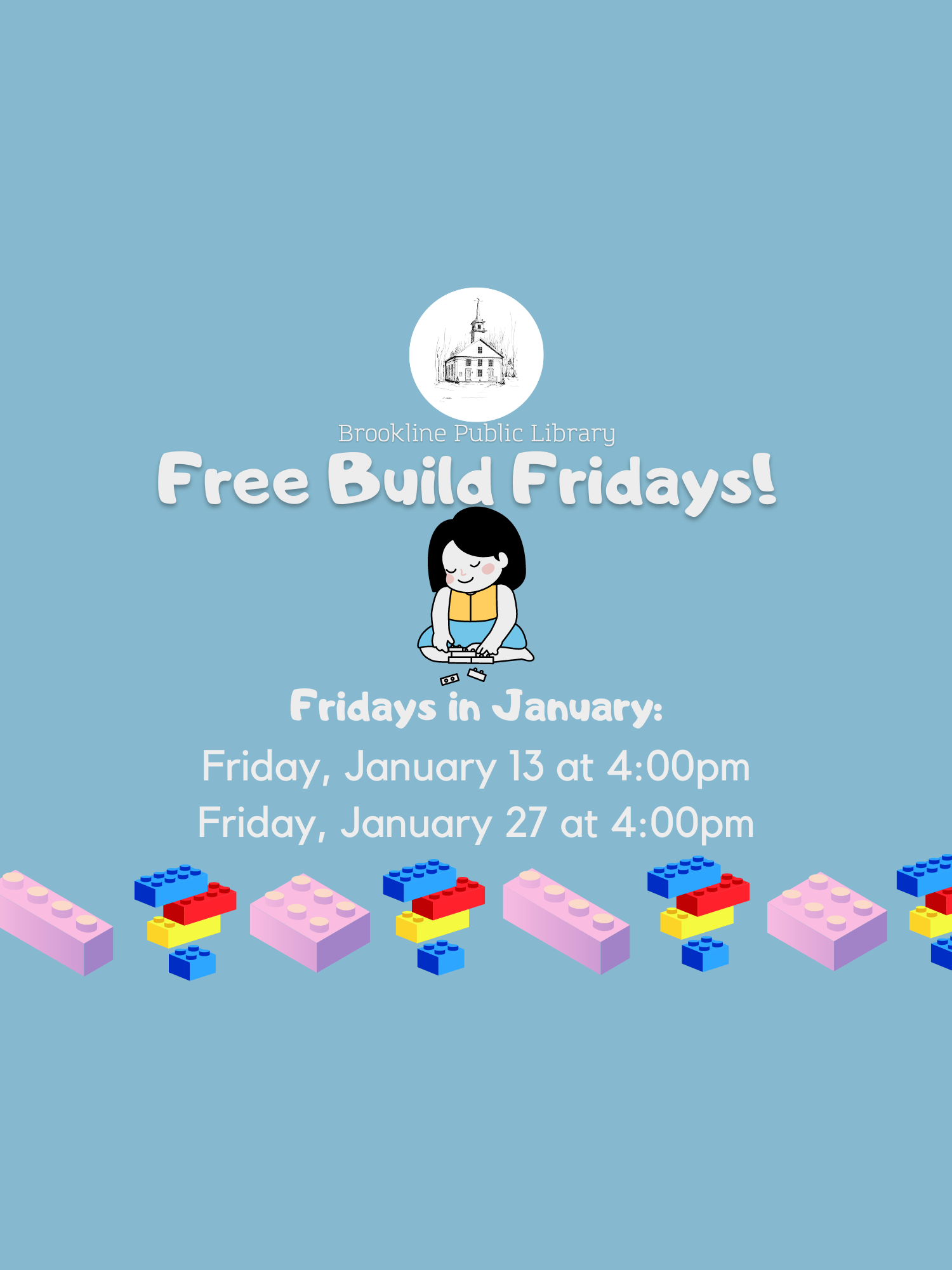 Friday, January 13 & 27 from 4:00-5:00pm: Free Build Fridays!
Come to the library and build awesome Lego structures! Bring a friend to make it more fun. Miss Joella, our Children's Librarian, will pick the best designs to show off in our display downstairs! 
Sign in when you get here, no registration required! For kids ages 3+. 
See you there!