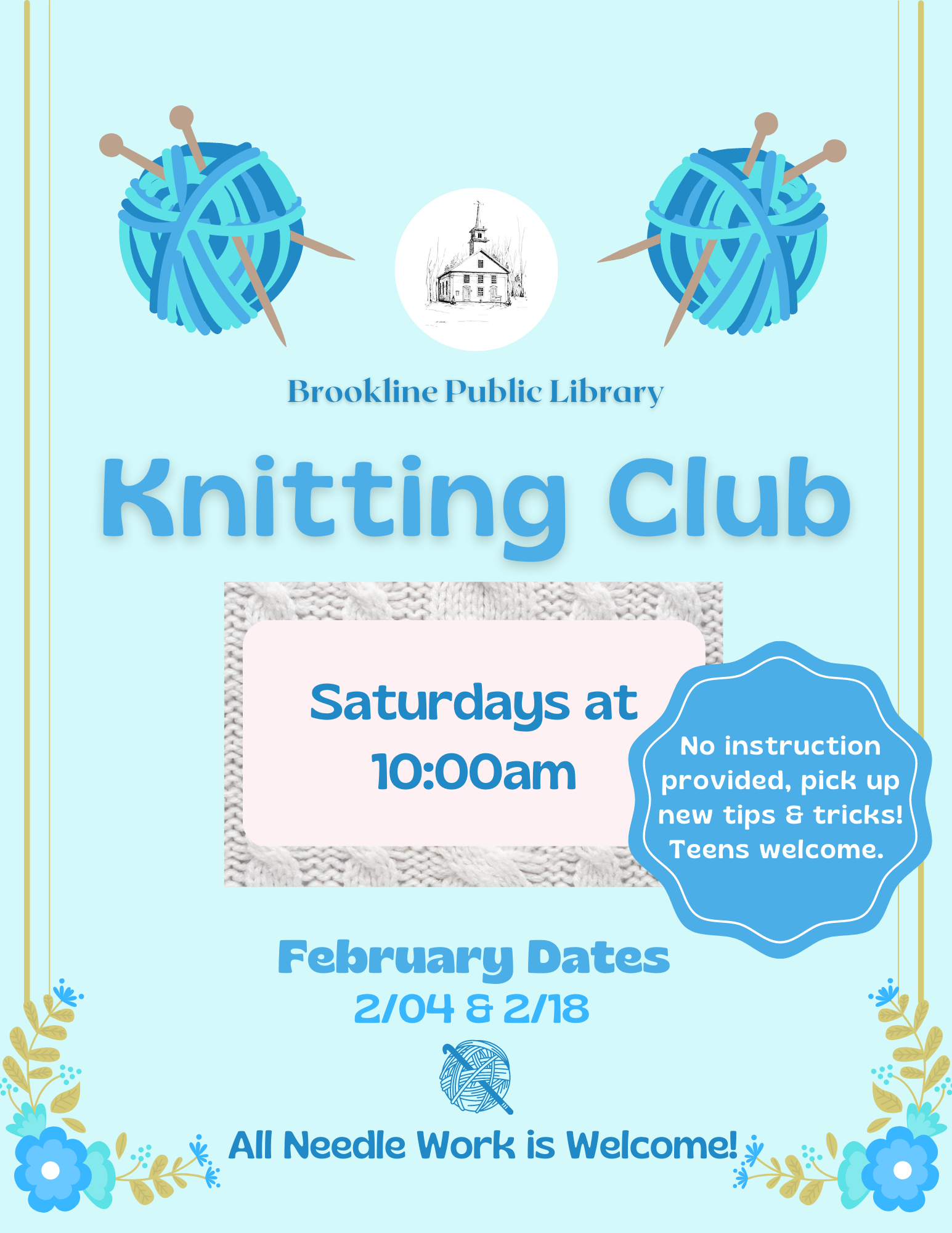 Calling all needle workers, come join us for Knitting Club at the Brookline Public Library, Saturdays at 10:00am!
Bring in your knitting gear, cross-stitchery, crotchet hooks and all the yarn you can carry to the Brookline Public Library on Saturdays at 10:00am. Chit chat with fellow knitters, bounce ideas off of one another and learn from each other!
February Dates: 2/4 & 2/18 at 10:00am 
This club is open to adults and teenagers 12+. No instruction is provided. No registration required, just sign in when you get here!
We hope you can join us!