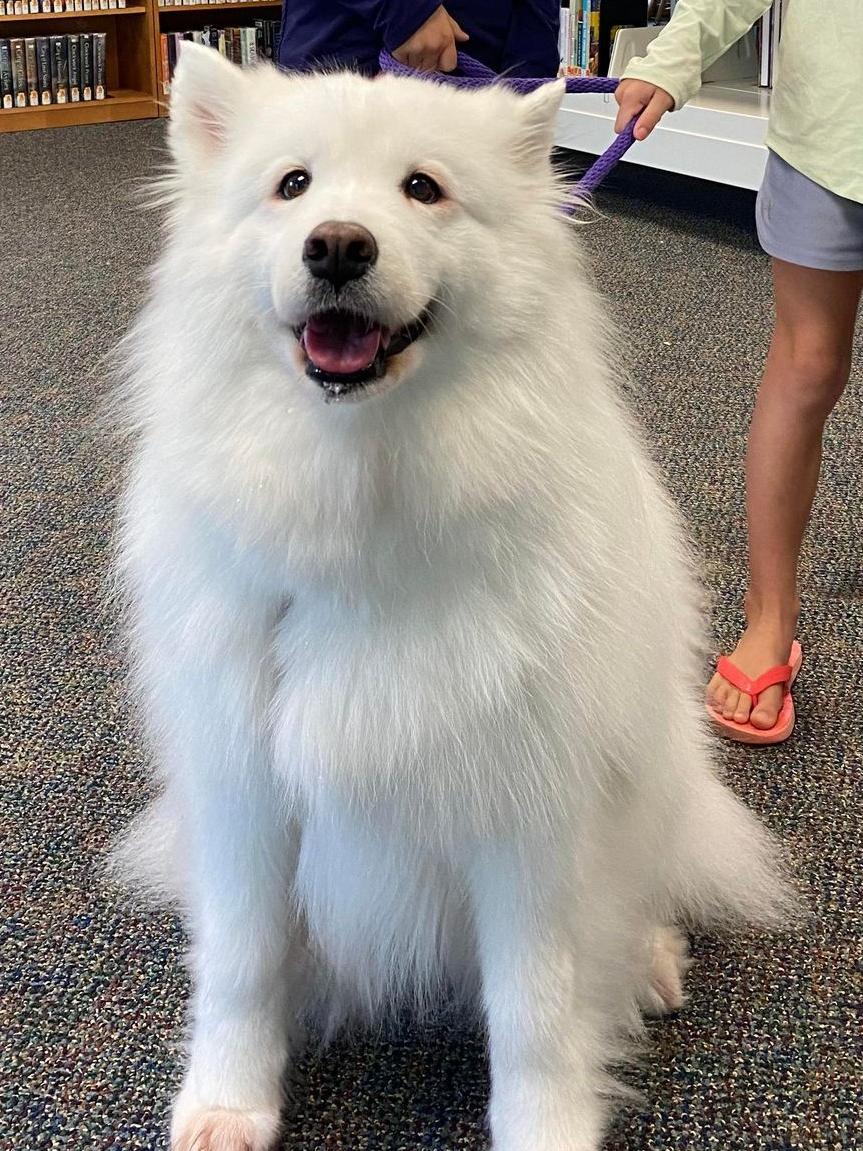 1st Wednesday & 3rd Monday of Each Month at 3:30pm: Read to Kallista the Therapy Dog!
After a "ruff" hiatus, the Reading to a Dog Program is back! Reading aloud helps young students expand vocabulary and improve comprehension. Learning to read, especially out loud, can be scary. A friendly face, particularly one accompanied by a wagging tail, can help ease reading jitters and build confidence. The Brookline Public Library reading sessions aim to help improve reading skills. You'll be reading to Kallista, aka Kallie! Sessions will be in 10-minute increments for one hour to start with. This will be a monthly program. When you learn to read, anything is paw-ssible!
*For those who came to read to Hercules, please know that he is doing well, but since he is almost 15 years old, he has retired and is passing the reading reins to his "sister," Kallie.
Sign up at the Sign-Up Station in Front of the Circulation Desk at the Library, or call us at (603) 673-3330.