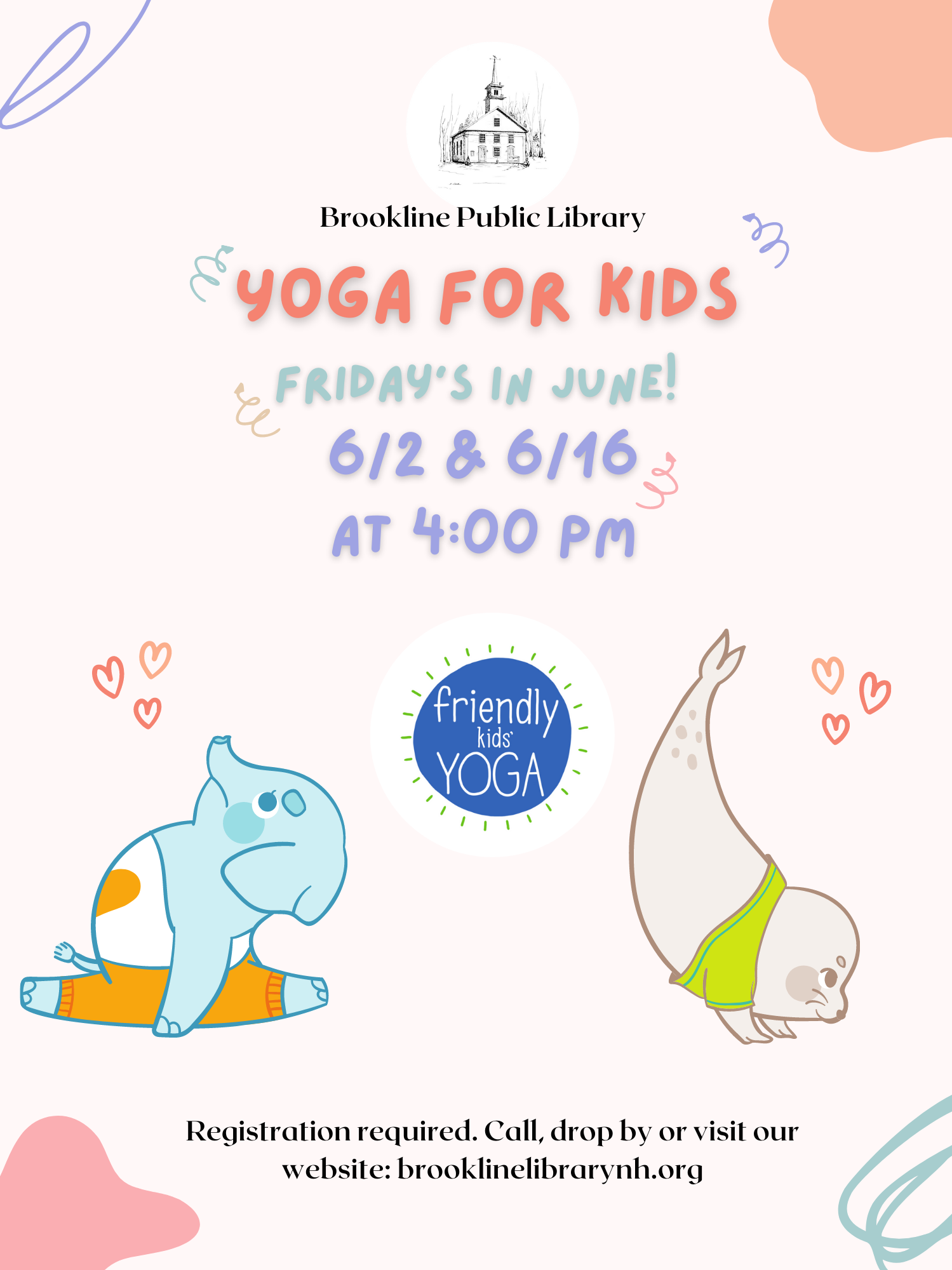 1st & 3rd FRIDAY of Each Month at 4:00 PM: Yoga for Kids! 
This is a 45-minute class geared toward preschoolers that include playful movement, a read-aloud with a related yoga game, and 5 minutes of quiet resting at the end of the class. The class will be taught by Ellen of Friendly Yoga and limited to 10 kids so that everyone receives personalized interaction, the kids can interact with each other, and there's enough time and attention span for turn-taking.
Please register each child separately for this event if you plan to bring more than one along. 
June Dates: Friday, June 2 & June 16 from 4:00-4:45 PM. 
For more information please contact the Library or https://www.friendly-yoga.com/
We hope you can join us! 
Register